Jordan Sudberg MD, AAPM&R – Our Chiropractor in Suffolk County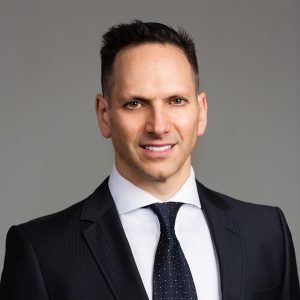 Dr. Sudberg is the CEO and Medical Director of Spine and Sports Rehabilitation and an experienced chiropractor in Islandia. Dr. Sudberg completed his residency training in Physical Medicine and Rehabilitation at North Shore Long Island Jewish Hospital in New York. His Internal Medicine Internship was completed at Staten Island University Hospital.
Dr. Sudberg was a research scientist at Harvard University's Massachusetts General Hospital in the tissue engineering department as well as a research scientist at Columbia University in the Department of Cardiology in the Exercise physiology lab studying the effects of cardiovascular exercise.
During his training in Pain Management, he developed a specific interest in Regenerative medicine techniques. Dr. Sudberg is certified and trained in ultrasound guided injections as well as viscosupplementation. He is additionally certified and trained at Columbia University Presbyterian Hospital in Nerve Conduction Studies. Dr. Sudberg's specific areas of interest include Peak Performance, Elite fitness, and Regenerative Medicine.
His professional memberships include:
American Academy of Physical Medicine and Rehabilitation
Association of Academic Physiatrists
Associate of the American Board of Physical Medicine and Rehabilitation
World Academy of Pain Medicine Ultrasonography
AAPM&R-Medical Student Mentor
Providing medical students with information about the field of PM&R and residency application process
American Council on Exercise
American Fitness and Aerobics Association
Dr. Sudberg speaks English and Spanish is a Certified Physical Trainer and Kinesiologist, as well as a USTA Tennis Instructor, as well as a former competition skier.
Our Address
1717 Veterans Memorial Hwy, Islandia, NY 11749
Phone Number
(631) 203-4300
Hours
| | |
| --- | --- |
| Monday | 9AM–7PM |
| Tuesday | 9AM-7PM |
| Wednesday | 9AM-7PM |
| Thursday | 9AM-7PM |
| Friday | 9AM-7PM |
| Saturday | Closed |
| Sunday | Closed |
Your back acts as a pillar of support for the rest of your body. When this area is filled with pain and discomfort, one's quality of life is quickly diminished. Fortunately, our team at Spine & Sports Rehabilitation Pain Management has the knowledge and experience to help you limit this pain. For the best tips about at-home chiropractor in Islandia for your back, please consult with our expert pain management physicians. 
Make An Appointment With Our Chiropractor in Islandia Today!
Common Back Issues
Just like with any other part of the body, there are an array of issues that can lead to you experiencing pain in a specified area, such as the upper/lower back. No matter the cause of the problem, seeking out quick treatment and prompt treatment could be critical towards guiding the overall recovery process. If you require a chiropractor in Islandia due to any of the following, don't hesitate to reach out to us:
Muscle or ligament strains.

Herniated or ruptured discs.

Arthritis.

Skeletal irregularities.
Preventing Pain 
The best method that our chiropractor in Islandia recommends will always be taking measures to prevent future pain. If you're looking to avoid taking trips to a medical facility due to back pain, there are simple changes you can make to your life that may help you in the long run. Examples of at-home prevention methods may include any of the following:
Increasing your core and back strength.

Maintaining a healthy weight.

Avoiding movements that twist or strain your back.

Quitting smoking.
At-Home Care Tips From Our Chiropractor in Islandia
Even after taking precautionary measures, back pain can still strike at any time. When this takes place, there are ways to manage your pain from the comfort of your home. To help keep this pain from becoming debilitating, we suggest that you perform the following:
Alternate between applying ice and heat to the back for 20-minute increments.

Take over-the-counter pain relief medications.

Stretch out your back numerous times a day.

Focus on your posture to avoid slouching and putting excess pressure on your back.
Contact Us for a Chiropractor in Islandia
At Spine & Sports Rehabilitation Pain Management, our team wants to keep you happy, healthy, and pain-free. When you're faced with back pain, there are actions that you can take to relieve your symptoms without having to leave the house. However, when the pain becomes consistent and debilitating, intervention from a professional chiropractor in Islandia will be needed. If you find yourself in this position, don't hesitate to contact our team today. 
The Powerful Benefits of Chiropractic Care
It's no secret anymore that chiropractic care can be a huge benefit for your health & wellness. Many of us in our lifetime experience some variation of neck and back pain, and the more you go through life without taking action towards correcting this, it will only prolong the discomfort. Don't rely on pain medications to provide relief for your symptoms. Instead, chiropractic care is a safe and effective method for treating your body naturally. Visiting our chiropractor will improve your overall mobility and help make everyday activities pain-free. If you're looking for a chiropractor in Islandia, contact our team at Spine and Sports Rehabilitation Pain Management today to get started.